Home
›
Scope's online community
Parents and carers
Having difficulties logging in or resetting your password?
Please email
[email protected]
Is there a possibilty my child is gifted or different?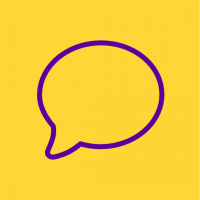 AmorieAni
Posts: 2
Member
Listener
So I know all parents at some point think their child is smarter than average, but I really, honestly am blown away by my 3 month old daughter and her advanced development, to the point where it's actually freaked me out a few times. I'll start from the beginning.

Birth - 2 weeks:
From the day she was born, my LO has made direct eye contact with anyone who spoke to her. She has been very alert and aware since she was born. At 5 days old, when I first brought her home I put a mobile above her bassinet and she stared at it in amazement, tracking it as it moved and smiling at it. She did this for nearly 20 minutes. From 1-2 weeks old she would copy my facial expressions, such as sticking her tongue out at me after I did it at her and smiling back at me when I smiled at her (I heard babies don't intentionally smile until around 4 weeks). She could also hold her head up while in a sitting position and while on her tummy.

2-4 weeks:
By 2 weeks she recognized all her caregivers, her dad, her grandparents, and her aunt and uncle. She could put voices to faces as well. She was always very sensitive to any changes. At 3 weeks she developed an attatchment to a baby blankey, and refused to go to sleep without it. I even gave her a nearly identical blanket and she wouldn't accept it. She was making direct eye contact and would make noises in response to being talked to, as if having a conversation. She could also read people's emotions.


4-8 weeks: 
By 4 weeks, LO would attentively watch tv and videos. She would sit through an entire 1 hour episode of sesame street, smiling and laughing when something funny in the show happened. By 6 weeks she was able to completely control her hands, by looking at something, reaching for it, and grabbing it. I would hold out a toy and she would take it from me. If her binky fell out of her mouth, she would literally pick it up and put it back in. By 8 weeks she was able to hold her own bottle by herself for an entire feeding. She would dance to music and stop once the music was turned off.  

8-12 weeks: At her 2 month check-up, our pediatrician was really surprised at how quickly LO was developing and how ahead she was on milestones. "She's actually more advanced than some 3 and 4 month old babies. This is really something", is what the pedi said after examining her. LO is 12 weeks old as of today, and is almost crawling, able to roll over, almost able to sit up, responds to any sort of stimuli, sits through entire movies, tv shows, and absolutely loves being read to. She love to watch preschool and kindergarten learning videos about numbers. She has a unique fascination with numbers and patterns. What surprised me the most was last week when I kept saying "hi" to her. After doing it several times and her smiling back each time, she goes "hiiiiiiii" and I thought it was a coincidence but she did it again! And again! She has a very long attention span and is very determined. She will not stop trying at something until she completes it. She gets bored and fussy if not constantly stimulated (she hates sleeping, being in a swing or bouncy seat, she has to be learning or doing something). She gets very frusterated when she's been trying at something for a long time but is unable to do it (like crawling, because she's only 3 months old), but she will not give up or stop trying. She's been significantly early on every milestone so far, is quite advanced for her age, both according to her Dr and everyone who's met her.  I know at 3 months it's too early to tell if she is gifted or more intelligent than average, but I was just wondering if this seems normal for a child her age