Home
›
Scope's online community
Disabled people
Having difficulties logging in or resetting your password?
Please email
[email protected]
Back op and wear and tear to spine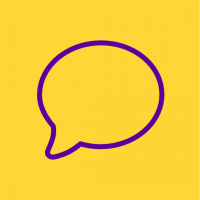 francine
Posts: 1
Member
Listener
Hi years ago had a back op it work and was able to go back to wk but now as yrs gone by and nearing 60 water tear inj in to spine m,r,I scan think u could put me on the fridge . Now hv cervical sponglits in the neck spine and rite leg numb and weak . But I was a tom boy I rode horses motor bike loved net ball walk .walk my dogs loved to dance loved my high heels but now it ,o. U can not do this I know I get tried easy u livening in pain every single day on so much pain killers ,but famliy just what to wipe u up say seat there do not move my bike my partner said o do u mind if I give u bike to my daughter because u can not use it . U find u self saying yes ok but in side u shouting why it my bike , you get pointing out u can not do that do not lift that  your whole being get taken away yes I walk like Donald Duck , hv to wear pads because joy off joy u badder damage but I am still me let me breath go .