Home
›
Scope's online community
Education and learning
Having difficulties logging in or resetting your password?
Please email
[email protected]
The stress of waiting for a diagnosis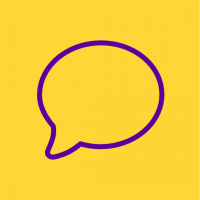 SweetCherry
Posts: 1
Member
Listener
Hi all
I'm here in desperation. I have a son with as yet undiagnosed ADHD. I am finding it really really hard to watch as he falls behind in school and the community paediatric referral process in my area is literally taking years. It's affecting his academic ability, his future potential, his confidence, his happiness, mine and my partner's happiness, our relationship and my mental health. I am not sure anyone realises how damaging this huge wait is for families. I don't feel I can cope much longer but do not want to revert to taking anti depressants. I have asked my SENCO and the local ASD support group for ADHD support groups in my area (West Kent) but there are none. How come?? Is it because all the children eventually end up on the medication and so groups are not needed? What about those waiting for diagnosis, like me, who are just so so unhappy and struggling to cope?
Yours hoping someone, anyone, is listening and maybe understands?
Thanks for reading.