Home
›
Scope's online community
Physical impairments and mobility issues
Having difficulties logging in or resetting your password?
Please email
[email protected]
Hand disorder, advice please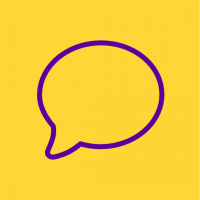 wildlife
Posts: 1,316
Member
Pioneering
Hi Can anyone help. I'm not asking for a diagnosis or medical advice apart from which direction to go in. The middle finger of my left hand has become painful and over night some times my fingers curl up and I cannot straighten them. This morning there was a clicking sensation in the joint of my middle finger as it straighened out. I've been seeing an orthopaedic specialist with a foot problem and have an appointment on Friday. Should I mention my hand or will he just refer me back to my GP. I visited my GP specifically with this problem a couple of weeks ago but it wasn't clicking and I forgot to mention the pain as it hadn't been too bad up till now but is getting worse. She just said it could be a tendon tightening up overnight and it wasn't serious and left it at that. I'm not happy and want it looked at again. Has anyone else had anything like this and what do you suggest I do next?