Home
›
Scope's online community
Disability aids and equipment
Having difficulties logging in or resetting your password?
Please email
[email protected]
Home Assessment by Adult Care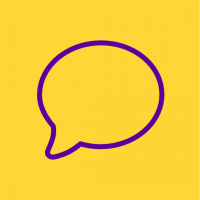 wildlife
Posts: 1,316
Member
Pioneering
Hi, I'm basically writing this to let off steam but any advice or comments would be welcome. About 4 months ago I phoned the council asking for an OT to do a home assessment on me. Finally I had a call and a lady from the Adult Care Team came out to see me. She is not an OT and as far as I know is just an ordinary council employee. No information about her qualifications to do the assessment were given to me. On her 1st visit she was really nice and took me through how I do things suggesting equipment that could help. A week or so later 6 things were delivered. The same lady came back to check everything and see what adjustments needed making. She had turned into a dragon or I could compare her to a PIP assessor. She followed me out of the living room as if checking how I walked and quite nastily insisted she had to see me using the equipment. Now comes the worst part. My shower is over the bath with curtains all the way round. I'd been given a shower board about 2 feet wide to rest across the top of the bath. She made me sit on it with my legs outside and swing them over one at a time. I was anxious to show her I could not do this. After forcing me to do this 3 times till I just managed to get them over I told her it was pointless as the board caused the curtains not to close tightly so the bathroom would be flooded. The outcome of this is that the board is going back to Mediquip and I'm left with awful pains in both hips caused by what she made me do. Can I insist on having a properly trained OT if I need a further assessment? Any thoughts please....