Home
›
Scope's online community
Undiagnosed and rare conditions
Having difficulties logging in or resetting your password?
Please email
[email protected]
Fetal Valproate Syndrome/Fetal Anti-Convulsion Syndrome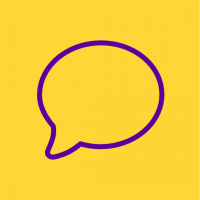 emmellecy
Posts: 3
Member
Listener
Good Evening everyone,
I have Fetal Valproate Syndrome. It is a rare condition caused by my mum taking sodium valproate during her pregnancy. I have high-functioning autism, mild learning difficulties, mild speech problem and mild scoliosis. I'm doing well though, I live independently and I have a part-time job. I claim ESA but I work 14 hours a week, simply because I need my housing benefit and I need a 'safety net' in case I end up with no job for whatever reason. It has been a struggle but I have been really lucky with my claim these past two years due to a couple of mistakes made by the DWP. I could work more hours but I'd be scared in case the DWP contacted me again. I have DLA, I haven't heard about my PIP assessment yet but I'm not worried.
Back to FVS or Fetal Anti-Convulsion Syndrome (FACS), I have met other people with the same condition. Some are worst than me in that they have bigger problems with their joints, etc. I have come across people who might have FVS/FACS but haven't been diagnosed. I would like to meet more people with the same condition as well as create awareness of the dangers of taking sodium valproate and other epileptic drugs during pregnancy. A good starting point for anyone looking for help and advice about FVS/FACS would be to check out the OACS website:
https://www.oacscharity.org/
I hope this information helps anyone who thinks they, or their child might have this condition. My parents had to fight in order to get the right support for me. I'm so lucky to have a great family, even my sister has FVS and my parents have had to fight for her too. I only wrote this because Scope wanted me to introduce myself, which I don't mind as I want to help other people, so hello everyone and have a good night!! xx