Home
›
Scope's online community
PIP, DLA and AA
Having difficulties logging in or resetting your password?
Please email
[email protected]
ESA troubles - help needed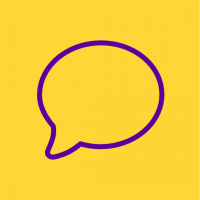 Fairplay43
Posts: 6
Member
Listener
Hello everyone. Following an ATOS Assessment in March, my adult daughter, who has numerous serious medical conditions, received a text message from DWP saying she no longer needed to send Fit notes in from her GP. She was subsequently taken off ESA in May. As she had no income from any source, she was forced to claim JSA, when she really she was far too poorly to be looking for work, as she had just been diagnosed with a serious life changing Auto Immune Disease. We asked the DWP to look at the decision again but the decision was unchanged. We then asked for a Mandatory Reconsideration which again was not changed. The GP was so concerned about my daughters well being, she issued new Fit notes, & my daughter re-applied for ESA with her new medical condition. The DWP accepted this, but paid her at a reduced rate. We asked for an oral Appeal, but before the appeal was heard, the DWP partially revised their decision, saying it was favourable, which it was not, & the appeal lapsed. We said we did not accept their decision & that we wanted the Appeal to continue, but first we had to wait for them to send us a Reconsideration Notice (not a MRN) We sent this back with additional information, but had to start a fresh Appeal. The DWP have now done exactly the same again. They have partially revised their decision, but we are still not happy with it, as it is only for 18 months, with the information that she is to be re-assessed in September 2018. Four weeks ago, my daughter had an operation under a general anaesthetic which should have taken 30 minutes. It took four hours, during which time another surgeon had to be called to assist, as the main alveolar nerve in her mouth was severed, resulting in permanent nerve damage. She will never be the same again, and is in agonising pain 24.7. She cant even drink a glass of water without dribbling. The DWP seem hell bent on preventing us going to a face to face appeal. I have told the HMCTS we want to continue with the appeal, but it appears because once again the DWP say the decision is favourable, our appeal may lapse for the second time, even though the two appeals are now linked together. Is there any way we can INSIST on this case being dealt with by HMCTS, or do the DWP keep getting away with this indefinitely. Any advice would be very welcome thank you.