Home
›
Scope's online community
Employment and Support Allowance (ESA)
Would anyone mind supporting Jay's cause?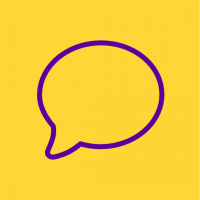 MrYorkiesWorld
Member
Posts: 1
Listener
Hi Everyone,
I hope this is in the right place. It's something I really feel passionate about. If you'd like to sign the petition, please go to 
https://secure.avaaz.org/en/petition/Doncaster_and_Bassetlaw_Teaching_Hospitals_NHS_Foundation_Trust_Allow_Jay_Rhodes_to_apply_for_jobs_at_Doncaster_and_Bass/
Jay is an Autistic adult with ADHD and Asperger's Syndrome. This causes him to have trouble reading and understanding, filling out forms on his own, making decisions and communicating without assistance. His parents have to assist him throughout the day with the simplest of tasks such as reading and and understanding people properly. Jay has previously worked for Doncaster and Bassetlaw Teaching Hospitals in 2012 – 2013 as a Ward Clerk Assistant. He then decided later in life that he wanted to work for the hospital again after working in different sectors for a while, however when he sat down with a friend and they filled out a job application together, Jay had trouble communicating and telling his friend the right answers to put in the boxes on the NHS Jobs Website, and struggled in himself to give the right answer to just one single question. This led to a piece of information on the form being inaccurate. In particular, the website asks the question for the reason why the applicant's previous employment ended.
When the application form asked for Jay's reason for his previous employment ending, did not understand the question, and told his friend that there were "no longer two people with his job role" working at the hospital. His friend tried her best to understand Jay, and assumed this meant Jay was made redundant from his post, however this later turned out to be incorrect. 
It can be hard for Jay to put into words what he means, and it can sometimes be hard for him to understand written or verbal questions without flying off on a tangent and talking about other subjects instead of the one at hand. This made it even more difficult for get the answers he needed, and unfortunately the Trust felt Jay had deliberately misrepresented himself in his applications. Jay also finds it hard to understand what some words mean, and thought that he had been made redundant, when in fact this was not the right word to use.
Subsequently to the above, the CEO of the Trust made a decision to no longer consider Jay's job applications to the Trust, which means Jay can no longer work for Doncaster and Bassetlaw Hospitals, or their associated Trust sites, even after Jay's family had explained the reason for his job application being incorrectly filled out, and even after Jay has worked all his life with great difficulty to overcome the effects of his disability, and gain useful qualifications to help him work in his dream job. 
Anyone who knows a person with Autism knows that Autistic people find it hard to deal with change, and the change Jay has had to deal with since he cannot apply for jobs at the Trust has meant he has been extremely let down, upset and in despair. Not only this, but the fact that the CEO has chosen to refuse Jay's job applications due to one single box being incorrectly filled out is very unfair, and completely out of proportion. 99% of the form was filled out completely correct, and so why should 1% of the form be considered to be so serious that it warrants Jay being banned from making such job applications? Surely this is out of proportion for how "serious" the matter actually is?
Shortly after the decision was made not to allow Jay the right to apply for jobs at this particular NHS Trust, Jay's family started an Employment Tribunal Claim against Doncaster and Bassetlaw Teaching Hospitals NHS Foundation Trust, in hopes that the Trust would see the error of their ways, and choose to overturn their decision. This claim is still in progress at the time of this petition being created. This was after his family also tried sending numerous letters asking for the decision to be overturned, and even going so far as to give medical evidence for Jay's disabilities and how they affect him from day‐to‐day.
Jay has worked all of his life by going to specialist colleges and schools for disabled people and vulnerable adults ‐ taking on new courses to help him work in a hospital since he was very young. He always had dreams of being a doctor, but when he realised this was unlikely to happen, he decided he simply wanted to work in a hospital close to home, so that his life‐long dream will kind of be more of a reality than it would otherwise be.
Jay's closest hospitals are the Doncaster, Bassetlaw and Retford hospitals. They are a short ten to fifteen‐minute journey away by taxi. Jay would have to travel an additional 40 to 60 minutes if he wanted to work at the next‐closest hospitals, and he has trouble travelling due to the way his Autistic Spectrum Disorders affect his confidence and communication. This would cause him a huge amount of distress ‐ distress that really is uncalled for and unnecessary.
Had the Trust simply listened to his family on how his disability affected things in his case, they would be fully aware of his disability and how it affects him, and matters would likely be different. A misunderstanding of Jay's disability has led to an unfair decision being made – putting him at a significant disadvantage to other people, and the CEO of the Trust seems unwilling to see reason or understand Jay's disability, and ultimately unwilling to accept that it exists – causing Jay to be left unfairly treated.
At no point after any of the job applications did Doncaster and Bassetlaw Hospitals ask Jay to explain what he had put on his form, nor did they give him the opportunity to explain. Jay's right to free speech could therefore not be exercised at all, nor his right to reply.
This petition is designed to help convince Doncaster and Bassetlaw Teaching Hospitals NHS Foundation Trust to overturn this unfair decision made by the Trust's CEO, and once again allow Jay to apply for and be considered for jobs and be a part of the NHS in his local area. It is something Jay, and his family are very passionate about, and Jay's only dream in life has been to help others and be treated equally despite his disabilities.
Suzy Brain England OBE C Dir, is the Chair of the Board for Doncaster and Bassetlaw Teaching Hospitals NHS Foundation Trust. She has the power to make a difference.
On the news as of late, the UK government has been penalised for the attitude of employers towards disabled applicants. More information on this can be found at
http://www.independent.co.uk/news/uk/home
‐news/disabled‐people‐jobs‐applications‐more‐able‐bodied‐stats‐before‐employment‐a7970701.html 
Why should a disabled person not be given the same rights to work as everyone else, merely due to a characteristic of their disability? This is the question we ask not only the public who are signing this petition, but Doncaster and Bassetlaw Teaching Hospitals NHS Foundation Trust themselves, and we politely ask them to reconsider their decision, and allow Jay to make applications to their hospitals, and have them valued and considered just the same as everyone else's.
There are three stages to this petition and our goal:
Reach 100,000 Supporters
Get help and support from local MPs
Get the decision overturned by the Trust