Home
›
Scope's online community
Events, research and opportunities
Having difficulties logging in or resetting your password?
Please email
[email protected]
Euthanasia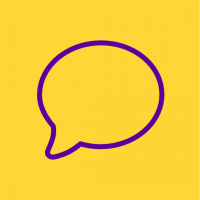 tesswheatley
Posts: 1
Member
Listener
Hi, I'm Tess! I'm a second year Graphic Design student at Nottingham Trent University. I am currently doing a group project that is arguing for "anti-euthanasia". We are in the stage of collecting as much research as possible from various groups to help our argument.
I have come here to look for anyone's views on euthanasia, whether against or for. Mainly I'm looking for opinions on whether you feel the law should be changed and what consequences this may have, if it's something you have ever thought of for yourself, or ever considered for a family member or friend, I'm also interested in your views on what alternatives you think could be offered to anyone considering euthanasia – maybe more funding in drugs, or technology to help them for instance?
All answers will be anonymous and will go no further than our project (there may be a chance you'll be quoted on something you've said specifically, though again this will be anonymous. Feel free to tell me if you don't wish to be quoted.)
I look forward to hearing your responses,
Tess