Home
›
Scope's online community
Employment and Support Allowance (ESA)
Tip for Recording your own ESA assessment.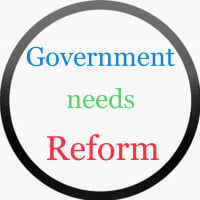 Government_needs_reform
Posts: 510
Member
Chatterbox
I will be doing this when and if my ESA assessment is due, as I know it's my right.

You can also use this for PIP assessments too just edit the letter below to suit.

My advice and tips on Recording ESA assessments with your own equipment. I know people find it expensive to purchase a dual Tape or CD recorder. It doesn't have to be.

Ive mange to find a few of them on EBAY and purchased both Neal CD recorders for under £200 each and my Neal Cassette 7200 for less than £100 I believe it will be money well spent I've bought 2 Neal 9103 triple Cd recorders and their very easy to setup and use, also in the last few weeks I also purchased a Neal 7200 series cassette recorder, and yes they all work perfect also very easy to use. They are the make the Police & the DWP also use.

Also another make to look out for is a Coomber 844 dual tape.

Edited to add: You will need to use Boundry mics for these to work properly.

I recommend you write something along the lines of; Remember to add a copy of this statement to record with your ESA50 Form followed up with a letter and with the info below and send it recorded to Maximus.


To whome it may concern. Maximus.

I Mr or mrs xxxxxxxx wish to have my work capability face-to-face assessment recorded and I understand that this will be done by Maximus using dual recording facilities and at no cost to me.

In addition to your recording the assessment I wish to do this myself. I will supply the equipment, a (machine name) and will make two simultaneous recording direct to CD, or Cassette, one of which will be provided to the assessor at the end of the interview.

I trust you can fulfil my request to have my assessment recorded.

Many thanks Mr or Mrs xxxxxxxx plus add National insurance number to the above request.


Some things to also think about. A standard CD will hold 80 minutes of CD quality audio, a cassette tape will record 45 minutes each side a voice recording so that if the interview takes longer than this that you are covered. Take spare CDs or Cassettes.

Secondly, If your bringing this machine (physically) and setting it up (mentally) may be considered as part of the assessment, remember if you OK for this to happen but my advice is get your companion to set it up for you if you suffer the above.

Here is some info that will be recorded on one of my devices.
The data below was recorded on one of my Neal CD recorder.

Here is the metadata backup date stamp. One of the test I did as you can see it's all there.

(Neal 9103 triple Cd recorder. sn190823_20180213T100345_000025Not Configuredsn1908232018-02-13T10:02:482018-02-13T10:02:48 Media Inserted Recording identification sn190823_20180213T100345_000025 allocated 2018-02-13T10:03:45 Recording begins 2018-02-13T10:43:09 Recording ends 2018-02-13T10:43:28 Recording begins 2018-02-13T10:44:01 Recording ends)

I hope that I never have to use them, but if I do I will? Good luck I hope this is useful to some.

Remember we have rights too - not lies.


URGENT response, To all Scope members the Mirror newspaper needs yours and our help NOW

Stop the migration and rollout of Universal Credit and replace it with a fairer system
_____________________________
We must act NOW before it's to late and many more will suffer
Universal Credit is harsher on
people
both
in
and
out
of
work
, and some families could end up £200 a month worse off.
The
Mirror
are
demanding
a halt to the expansion of UC and for a review to take place. We say there are three options:
Redesign UC to be fit for purpose
Axe it in favour of the old system if UC is unfixable
Introduce a brand new system
Sign our petition to stop the rollout of Universal Credit across Britain and to replace it with a fairer system.
Please
Sign
the
Mirror's
petition in the link below
https://www.change.org/p/theresa-may-mp-stop-the-rollout-of-universal-credit-and-replace-it-with-a-fairer-system
"Universal Credit is cruel far beyond austerity - and it's becoming Theresa May's Poll Tax" says former prime minister Gordon Brown