Home
›
Scope's online community
Finances and extra costs
Having difficulties logging in or resetting your password?
Please email
[email protected]
Council Tax Reduction (CTR) scheme end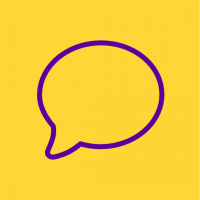 Quackkers3
Posts: 11
Member
Listener
My local council's CTR scheme has been ended. They did a consultation where I gave my opinion opposing the scheme, and I also saw my MP who said he was going to try squash it. He must have been successful as got a letter saying will have to pay, don't know how much yet though. This on top of the SMI debacle is causing me a lot of stress. I know council tax is a priority debt, but what do I do if I can't afford it? I've just had my PIP daily living and mobility increased, but I need to raise £5,000 and then pay out all my mobility component for a wheelchair I need. Every time my mortgage rate goes up by 0.25% the payment goes up around £3 a month, and they keep saying it's going to go up again. I'm dreading my winter and gas bill cos I know I used 2-3 times what I did last year because it's been so cold since October, and I've been unwell for all but 2 weeks since then. I am scared that I'm not going to be able to afford the bill. For me the priority is getting the wheelchair so I can get out of the house, but I don't think they will see it like that. Any advice please?