Home
›
Scope's online community
Disability news
BREAKING: High Court rules Government acted 'unlawfully' in Universal Credit case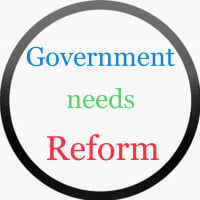 Government_needs_reform
Posts: 612
Member
Chatterbox
Another win for the disabled over SDP premiums.
The Government acted 'unlawfully' in denying two men a 'top up' on their Universal Credit claim to account for their severe disability.
A judge in London, who was told during a hearing in May that the men have been left unable to meet many of their basic needs, handed down his judgement this morning.
See full story https://www.mirror.co.uk/news/politics/breaking-high-court-challenge-universal-12703856
Well done to all involved in bringing this case to trial.

⬇️⬇️⬇️⬇️

URGENT response,
To all
Scope
members
4,392,160
Million signatures
Petition To Revoke Article 50 and remain in the EU.
The government repeatedly claims exiting the EU is 'the will of the people'. We need to put a stop to this claim by proving the strength of public support now, for remaining in the EU. A People's Vote may not happen - so vote now.
https://petition.parliament.uk/petitions/241584

Now Over 4,250,000 Million people have now signed it. As of 23rd March 2019