Home
›
Scope's online community
Events, research and opportunities
Railway Accessibility Survey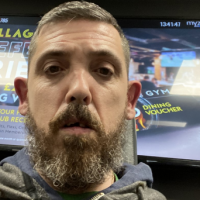 Richard_Scope
Administrator
Posts: 2,096
Scope community team
As part of a project funded by RSSB, I am trying to find out what people want and need to make our railway stations more accessible and user-friendly.  You can read about the project at the UK Government website: https://www.gov.uk/government/news/government-puts-disabled-passengers-first-by-backing-innovative-projects-to-improve-train-journeys
 I'm hoping you will be able to help me to reach a good number of people by circulating this very short, online, anonymous, accessibility survey to your members and contacts?  It only takes a minute or two to complete.
The survey link is:
https://www.surveymonkey.co.uk/r/ACCESSTool
To help us set off in the right direction we're seeking as many and varied responses as possible.  I would like responses from people with disabilities and/or those who travel with them sometimes, friends, family etc, 
No personal details will be retained or used in the analysis.
Your help is really appreciated.
Many thanks.
David Hitchcock
Project Leader
david hitchcock limited
ergonomicsdesignsafetyconsultancytrainingresearch
45 Dennis Street
Hugglescote
Leicestershire
LE67 2FP
[email protected]
www.davidhitchcock.co.uk
Scope
Specialist Information Officer - Cerebral Palsy