Home
›
Scope's online community
Mental health issues
Having difficulties logging in or resetting your password?
Please email
[email protected]
Hi I'm new here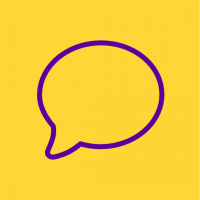 these4walls
Posts: 4
Member
Listener
its funny but I've only just realised I have a disability. Despite having this illness for over 20 years. I have a phobia (severe), been diagnosed with agoraphobia which I believe it is partly, but mainly cleithrophobia, fear of being trapped, with panic disorder, panic attacks. Which over the years has lead to night terrors. I gave up my job over 20 years ago as I couldn't cope with the situation, I worked in a small office with bars on the windows and a big metal door. I thought at the time that this would be a temporary thing and that I'd get better and then find another job. How wrong I was.

My life has to run around my illness, it affects every day. I cannot travel on public transport as I feel trapped. I can drive but have to plan my journey as I cannot get stuck in traffic. I'm always tired due to nightly night terrors, panic attacks every night, heart racing adrenaline pumping, leaving me drained in the mornings. I've started sleepwalking and have woken finding myself at the top of the stairs and trying to escape out of my window, amongst other places. Anyway I could go on and on but it helps a little to realise I 'belong' to a group / category of people if that makes sense. I've had 3 lots of cbt and been given antidepressants over the years. I couldn't take the ads as they made me feel out of control and almost psychotic. So I just don't bother going to my gp any more as I don't know how they can help me. Thanks for reading if you've made it this far.