Home
›
Scope's online community
Guest Q&As
›
Ask a parenting advisor - This category is now closed
Having difficulties logging in or resetting your password?
Please email
[email protected]
Our daughter isn't getting the help she needs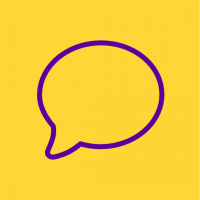 Marty772
Posts: 2
Member
Listener
Hi, I'm a RAF Disabled Veteran with severe & complex PTSD & physical injuries/disabilities including chronic & severe pain. My wife had to give up her career as a RSCN. We have 2Daughters, both with different & complex disabilities themselves unfortunately ours youngest we noticed at an early age had learning difficulties which some were identified but the others we had to fight ridiculously for her to be recognised & get help to assist her, almost a year ago now & has been suffering with seizures( epileptic fits). Since it happened we feel that our daughter has been grossly failed by the NHS service which have been ridiculously slow but we think extremely poor in getting the help & support our daughter needs. They still haven't given her any medication to help her, nor have they given us any information following her EEG test which we had to fight for! They never completed anything to help us or our daughter & yet we are still waiting. Plus as she's a special needs child who attends a special needs school, we feel that the NHS are failing our daughter.