Home
›
Scope's online community
Events, research and opportunities
Having difficulties logging in or resetting your password?
Please email
[email protected]
Stop the rollout of Universal Credit Before it's to late. Help the Mirror achieve this now.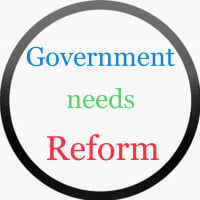 Government_needs_reform
Posts: 840
Member
Pioneering
Stop the migration and rollout of Universal Credit and replace it with a fairer system
We must act NOW before it's to late and many more will suffer
Universal Credit is harsher on people both in and out of work, and some families could end up £200 a month worse off.
The Mirror are demanding a halt to the expansion of UC and for a review to take place. We say there are three options:
Redesign UC to be fit for purpose
Axe it in favour of the old system if UC is unfixable
Introduce a brand new system
Sign our petition to stop the rollout of Universal Credit across Britain and to replace it with a fairer system.
Sign the Mirror's petition in the link below
https://www.change.org/p/theresa-may-mp-stop-the-rollout-of-universal-credit-and-replace-it-with-a-fairer-system

⬇️⬇️⬇️⬇️


"This must not be allowed to happen"
The Department of Work and Pensions (DWP) has published a contract notice announcing its plans for a £3.1billion revamp of heath checks for Personal Independence Payments (PIP) and other benefits.

PIP is not ESA or even UC, having one assessment for those benefits is morally wrong to treat them as ONE size fits all with that one assessment.
Latest update 9th May 2019
DWP confirms single assessment plans, despite Tomlinson confusion
The government has confirmed that it is pushing ahead with plans to test how it might be able to merge two disability benefit assessments into one, despite comments from a minister that appeared to suggest that no such plans were being discussed.

But DWP has now made it clear to Disability News Service that testing of a single assessment will be going ahead.