Home
›
Scope's online community
Disability news
Please post your voice surrounding Universal Credit full rollout before it's to late.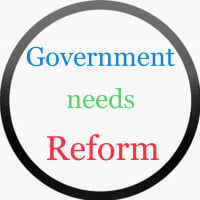 Government_needs_reform
Posts: 610
Member
Chatterbox
Please post your voice surrounding Universial Credit rollout and managed migration on what a corrupt system this really is. 📣📣📣📣📣 👍🏻

Go to Twitter and #ScrapUniversialCredit and #ToryPoison #DWPcrimes and leave your comments.
Also while your here please sign The Mirror petition below.📣
⬇️⬇️⬇️⬇️⬇️

PLEASE SiGN THIS PETITION BELOW

URGENT response,
To all
Scope
members
2,331,836 Million signatures
Petition To Revoke Article 50 and remain in the EU.
The government repeatedly claims exiting the EU is 'the will of the people'. We need to put a stop to this claim by proving the strength of public support now, for remaining in the EU. A People's Vote may not happen - so vote now.
https://petition.parliament.uk/petitions/241584

Nearly Over 2,250,00 Million people have now signed it.