Home
›
Scope's online community
Disabled people
Jobcentre are now asking GPs to refer patients to a "patient coach."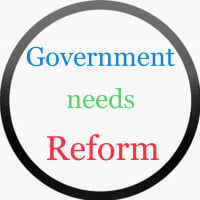 Government_needs_reform
Posts: 534
Member
Chatterbox
This Government are now trying to control what our GPs can do or can't.
Its unreal what is happening now in this country towards the disabled and vulnerable?
Jobcentre asking GPs to refer patients to a "patient coach." "You may consider issuing them a fit note with the proviso that they attend an appointment with me before returning for another fit note." Don't tell them it's the jobcentre.
Well folks it looks like this Government is so hell bent on getting people into Work, and if I could work, I darn well would just to get of this merry go round and relying on the state.
I find all this a damm disgrace to our human rights .......
This above is being planned to full rollout Now, and the pilot schemes have been taking place in Sunderland....
I truly believe this is a governments agenda to kill us all off. Sad times folks.☹️☹️☹️☹️☹️


URGENT response, To all Scope members the Mirror newspaper needs yours and our help NOW

Stop the migration and rollout of Universal Credit and replace it with a fairer system
_____________________________
We must act NOW before it's to late and many more will suffer
Universal Credit is harsher on
people
both
in
and
out
of
work
, and some families could end up £200 a month worse off.
The
Mirror
are
demanding
a halt to the expansion of UC and for a review to take place. We say there are three options:
Redesign UC to be fit for purpose
Axe it in favour of the old system if UC is unfixable
Introduce a brand new system
Sign our petition to stop the rollout of Universal Credit across Britain and to replace it with a fairer system.
Please
Sign
the
Mirror's
petition in the link below
https://www.change.org/p/theresa-may-mp-stop-the-rollout-of-universal-credit-and-replace-it-with-a-fairer-system
"Universal Credit is cruel far beyond austerity - and it's becoming Theresa May's Poll Tax" says former prime minister Gordon Brown