Home
›
Scope's online community
Disabled people
Having difficulties logging in or resetting your password?
Please email
[email protected]
Jobcentre are now asking GPs to refer patients to a "patient coach."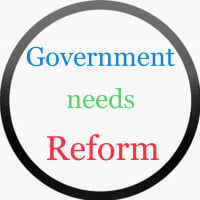 Government_needs_reform
Posts: 846
Member
Pioneering
This Government are now trying to control what our GPs can do or can't.
Its unreal what is happening now in this country towards the disabled and vulnerable?
Jobcentre asking GPs to refer patients to a "patient coach." "You may consider issuing them a fit note with the proviso that they attend an appointment with me before returning for another fit note." Don't tell them it's the jobcentre.
Well folks it looks like this Government is so hell bent on getting people into Work, and if I could work, I darn well would just to get of this merry go round and relying on the state.
I find all this a damm disgrace to our human rights .......
This above is being planned to full rollout Now, and the pilot schemes have been taking place in Sunderland....
I truly believe this is a governments agenda to kill us all off. Sad times folks.☹️☹️☹️☹️☹️
✅👀From the Labour manifesto 21st November 2019👀✅
⬇️⬇️⬇️⬇️

The Tories' flagship social security programme, Universal Credit (UC),
has been a catastrophe. It has pushed thousands of people into poverty, caused families to lose their homes and forced parents to visit food banks in order to feed their children.
Labour will scrap UC. We will immediately stop moving people onto it and design an alternative system that treats people with dignity and respect. Our ambition in designing this system will be to end poverty by guaranteeing a minimum standard of living.
✅
Tory cuts are pushing people into rent arrears and leaving them at risk of homelessness. We will stop housing costs running away from benefits
by scrapping the bedroom tax and increasing the Local Housing Allowance.
Labour stands with and for disabled people. We will always challenge stigma and discrimination wherever it is found and support the right of disabled people to live independently and be treated with respect.

✅
We will stop the dehumanising Work Capability and PIP Assessments,
which repeatedly and falsely find ill or disabled people fit to work, and make sure all assessments are done in-house.
Time and again disabled people have had to fight through the courts to receive the support they are entitled to.