Home
›
Scope's online community
Diet and nutrition
Having difficulties logging in or resetting your password?
Please email
[email protected]
Gastroparesis?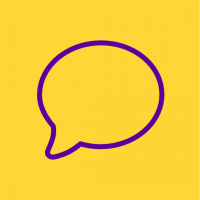 molmos
Posts: 1
Member
Listener
I have been struggling with chronic pain and other symptoms for years now. I have been officially diagnosed with migraines a month ago and I am waiting for a rheumatology referral to look for possible hEDS and a pelvic ultrasound for pelvic pain. I struggle with symptoms that seem like mast cell activation (facial flushing and a recent anaphylaxis-like reaction) but my GP is hesitant to send me to immunology. I also struggle with GI symptoms: nausea, low appetite, quick fullness and pain with eating, nutritional deficiencies, bloating after meals, and weight loss. I have had an upper endoscopy and  colonoscopy and they found mild gastritis and damage from reflux but that's it. Abdominal CT found nothing.
Does this sound like it could be gastroparesis? I know it is common with hEDS and a lot of my symptoms seem to be things that are common with hEDS. My symptoms also seem to match gastroparesis, especially since I struggle with eating enough and I have pain with eating. I am wondering if this could all be connected but it is difficult to get my doctors to investigate it. Any advice? I really need some relief as I currently have no effective treatments for any of my symptoms.