Home
›
Scope's online community
Carer's allowance
Having difficulties logging in or resetting your password?
Please email
[email protected]
How long should one wait for an answer from Carers Allowance?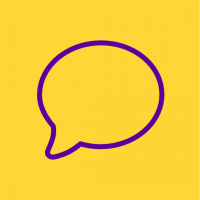 Kessarian
Posts: 3
Member
Listener
I was self employed before I moved in with my mother and started caring for her in January. I was advised to apply for Carers allowance as she would loose an element of Pension credit as I was living with her.I continued to be self employed but working one week in 6, during which time my mother went into temporary respite. I was asked to supply accounts relating to self employment, which I did and carers allowance was (eventually) approved. However in July this stopped, when I contacted them was told they needed more information on self employment, I supplied accounts up to July, which is what they asked for. Since then I have heard nothing, I have phoned repeatedly but got no clarity. The last time I phoned I was told the case was with a 'higher decision maker' and they would get back to me. But they never do, is it normal to wait this long? Maybe the mess of Universal Credit has created a back log but it is frustrating not to be able to communicate with the 'higher decision maker', the ones who answer the phone try to be helpful but they don't seem to know the back story so we keep starting again...and it never resolves. I don't understand what the problem is, as far as I can see I qualify to receive this as I don't earn more than £116 a week from self employment but my income does verry from one month to another. How long should I wait? Should I complain? Just seems interminable! My mother did indeed loose some of her pension credit so as a house hold we are worse off than if I had not applied.