Home
›
Scope's online community
Disabled people
Labours, Jeremy Corbyn's pledge to Scrap Universal Credit, amongst other pledges.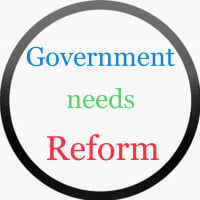 Government_needs_reform
Posts: 838
Member
Pioneering
This is Labours pledge by Jeremy Corbyn to get rid of UC amongst other better changes.
Jeremys speech.

But if I told you those aren't my words but the damning verdict of the United Nations, no less, you get a sense of the damage wrought by nine years of Tory austerity.

Their policy of Universal Credit pushes people into the jaws of loan sharks forces proud men and women to depend on food banks and turfs families out of their homes.

The Tories promised it would make work pay. But more and more people who are falling into poverty have jobs.

A Labour goverment will change the whole culture of the DWP. It will become the Department for Social Security to give people dignity and respect.

Social security shouldn't be about forcing women into the indignity of having to fill out a four-page form to prove their child was born as a result of rape as 500 women had to do last year.

Labour will scrap Universal Credit and introduce an emergency package to immediately end its worst aspects. Ending the benefit cap and the two child limit, which alone will stop up to 300,000 children being pushed into poverty.

And, yes, that means the end of the disgusting rape clause.

We'll end the five week wait for the first payment, end the Tories' vicious sanctions regime, end the bedroom tax and – because we're committed to reducing poverty – we'll end the benefit freeze.

We'll control welfare spending by tackling low pay and insecure work … and rip-off rents. Social security shouldn't be subsidising bad employers and greedy landlords.
Full statement for the above here
https://labour.org.uk/press/full-text-of-jeremy-corbyns-speech-in-northampton/
Left Marsha & right Margaret.
(Removed by moderater - Under guidance from the Electoral Commission we must make sure that the community does not "contain content that can reasonably be regarded as intended to influence voters", and under Charity Commission guidance we must ensure Scope is neutral.)

⬇️⬇️⬇️⬇️


"This must not be allowed to happen"
The Department of Work and Pensions (DWP) has published a contract notice announcing its plans for a £3.1billion revamp of heath checks for Personal Independence Payments (PIP) and other benefits.

PIP is not ESA or even UC, having one assessment for those benefits is morally wrong to treat them as ONE size fits all with that one assessment.
Latest update 9th May 2019
DWP confirms single assessment plans, despite Tomlinson confusion
The government has confirmed that it is pushing ahead with plans to test how it might be able to merge two disability benefit assessments into one, despite comments from a minister that appeared to suggest that no such plans were being discussed.

But DWP has now made it clear to Disability News Service that testing of a single assessment will be going ahead.