Home
›
Scope's online community
Dealing with chronic pain
Having difficulties logging in or resetting your password?
Please email
[email protected]
Totally mindbending pain tonight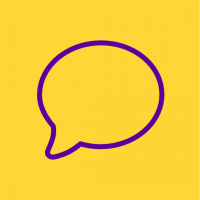 StarryShapes
Posts: 2
Member
Listener
So I have fibromyalgia, dx'd about 12 years ago, symptomatic a lot longer. I get a lot of pain obviously, but I have this particular night time leg pain which is just awful and excruciating and I usually dont get any sleep at all when it happens. It's my whole legs, both of them, from my hips to my feet and they just really really hurt. Like a constant aggressive ache, only I'm not moving to trigger it, its never there after doing anything excessive and it feels worse/ different to my regular pain, it's just awful. I have to keep shifting my position and trying to relax but it's so awful as far as pains go. I'm exhausted, I'm trying to support my mum and can barely support myself even with our partner being around.  I'm not worried  specifically, its "just" the fibro, I just NEED to relax, stop my legs absolutely killing me. Not being able to sleep at all creates complete non functioning the next day....anyone else get this with fibro?? I'm going out of my mind!!!