Home
›
Scope's online community
Dealing with chronic pain
Having difficulties logging in or resetting your password?
Please email
[email protected]
Complex Regional Pain Syndrome - where to go for treatment, therapy & what supplments maybe useful?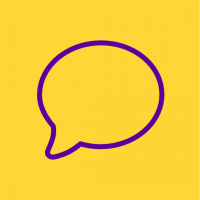 hengster
Posts: 10
Member
Listener
I have been recently diagnosed with it Complex Regional Pain Syndrome (CRPS). I'd like to know if anyone has received pain management services and therapy from either the Walton Centre and at the Royal National Hosptial for Rheumatic Diseases for Complex Regional Pain Syndrome (CRPS), and what their experience of services and therapy has been like? I am based in London, and am willing to travel to get specialist help for CRPS. The CRPS has come about from having got medial tibial stress syndrome in my left lower leg earlier this year. Following physio exerices, things did not go well and then i was diagnosed with CRPS. This has spread to my lower back and my left shoulder and arm. I am now left without help on how to manage the pain and what therapy i should next do, as the wait to see the pain management specialists is around 2 months in london. I have also been discharged by the muskolotol physiotherapy team in london. I have started hydroptherapy myself just by walking up and down the pool this week. But i am unsure of what to watch out for and what i should not do. I have been told to stop taking ibroprufen since Oct 2019. After reading around online i have put myself on an anti-inflammatory diet as of 2 weeks ago to see if this would help. I also use Holland & Barratt's Extra Muscle Balm CBD and tub this on the afflicted areas, it seems to help alittle. Also, I'd like to know if anyone taken Magnesium supplements and what type of magnesium to help with CRPS? Or any other supplements those with CRPS have found successful for them?
thanks
Rachel