Home
›
Scope's online community
PIP, DLA and AA
Having difficulties logging in or resetting your password?
Please email
[email protected]
First lower tribunal Adjourned bias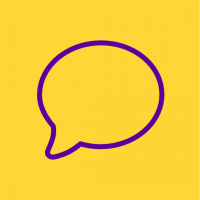 tru88le
Posts: 62
Member
Connected
After reporting the success of my girlfriend's appeal after over two years I had my own tribunal and it ended badly due to my providing not enough medical data.
Do n t ask me why but i didn't see the tribunal 8n such a way as its like first applying for pip where you have to give the DWP access to your records.
In the tribunal you have to provide them again as part of your appeal I.e send the same notes the DWP sent you previously 9r see your doctors surgery for a new set which takes a while but may be more ap p ropriate than the ones the DWP chose to cherry pick from.
For some unknown reason I assumed the tribunal would have those n9te s the DWP had as it seemed crazy to expect a doctor to send yet another batch of notes it seems a serious burden to put on them again but that is what is required the tribunal do not get the notes from the DWP so like I sa8d you have to get them again or use the ones the DWP will have sent.
I did neither!
Basically i turned up to an angry tribunal member. The tension was strange I knew there was an issue when he waved my papers  above his head.
Anyway i got an adjournment aand a month to get the notes with a warning my pip award could be reduced.
I what was interesting was a show 9f bias towards the DWP I was asked to clarify a doctor date as there were two different ones. One I wrote myself one was supplied by the DWP as if from me but obviously copied with an error.
I clarified the date I put was correct and expected the DWP to be quizzed as to why their date was wrong but he asked ME why it was wrong on the DWP paper as if they are incapable of errors!
He was incredulous that I suggested it was copied wrongly as I stood by my date that I wrote myself.
He actually waved them over his head as if head caught me I n a l8e.
He also produced so m e Info I sent and said this got to me this morning.. thereby revealing that my evidence had been split up and separated and what els3 might h ave been missing?

So I saw some bias in the tribunal member assuming I was at fault no matter what date was correct despite only writing one of the dates myself.
This is also proof of how accurately  the DWP record data.

I also saw proof that the tribunal service is not handling the evidence we send in in a reliable timely manner getting it to the judges with evidence they held for months arriving piecemeal.

I also noticed the recorder was observing the action rather than record by what was said so I  intend on asking for a transcript and officially complain8ng about that tribunal panel.
Luckily they will not be involved next time.

I know this tribunal were criticized by a higher tier judge for not being inquisitive enough in another case which went on to succeed.

So there's another outcome: the adjournment






This discussion has been closed.