Home
›
Scope's online community
Dealing with chronic pain
Having difficulties logging in or resetting your password?
Please email
[email protected]
Terrible back pain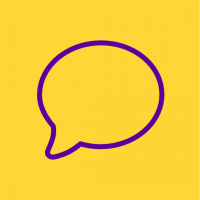 Philupnorth
Posts: 2
Member
Listener
Hi everyone, I'm after some advice on what I can do as I'm at my wits end as I am suffering excruciating back pain when I'm at work.  I have had two MRI scans 20 months apart which confirm I have a slipped disc & the latest scan said there had been no change but recently my pain has become unbelievable. I work in a warehouse & the constant bending now causes so much pain & I don't know how much more I can take
 I am on a stage one on a capability procedure at work & I'm really worried what will happen if I go sick. What I can't understand is in the morning I feel fine but as soon as I start bending repeatedly it literally feels like I have been stabbed in the bottom of my spine & the knife is being twisted. I am now part time & work 2 days a week & I had to cut my hours due to other health problems. I need a job but with my health as it is at the moment I would be unemployable if I had to find a new job as no one would take me on.
I having recently started physio but the exercises made the pain worse & I didn't think that was possible.  When I told him he said the exercises he had given me were the simplest & gave me the impression he wasn't interested in me. He suggested that when I see my doctor next to talk about getting stronger pain killers but I am already on 150mg Tramadol.  What I was hoping he would do would be to recommend I was to be referred to a pain clinic as my doctor has said she wanted to see what physio said first.
 It is a struggle to see a doctor & I have to wait until the end of next month to see my regular doctor again as I see her every couple of months as I struggle with anxiety & depression as well. The pain I am going through is also adversely affecting my depression as I just don't know how much more I can take & I need to talk with someone who will actually help me get the treatment I need as the way its going I don't see an end to all the pain at the moment
Tagged: