Home
›
Scope's online community
Employment and Support Allowance (ESA)
Having difficulties logging in or resetting your password?
Please email
[email protected]
Moving in with working partner on support ESA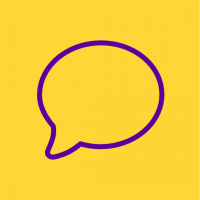 MsMediocreMolly
Posts: 3
Member
Listener
ello, I am looking for some advice. My name is Molly, I am 24 and I have been in a long term relationship with my boyfriend for almost 8 years. We have been waiting until he finished his education, part-time, before moving in together. I live alone on ESA (support group) and PIP. I have a connective tissue disorder and other issues that made working very very very difficult, and I subsequently lost my job. This was about 5/6 years ago. I have been on esa every since. His degree is on the final stretch and will be completed this summer. We want to move in together, finally, it has only been 8 years. He is talking about buying a house instead of renting (he works full time, as well as uni part-time). Basically, if he and I moved in together, I would lose the ESA because it is the support group, leaving me with just PIP. I am not entirely comfortable being that financially dependent on someone, partly the reason I have lived alone since I was 20. I am just wondering, is there literally anything that can help me out? I don't mean to sound ungrateful, I genuinely believe working full time would kill me off. I don't want to push myself into part-time work then the same thing happens, where my body can't cope and I end up getting let go again. We have no plans to get married, but we are discussing getting a civil partnership in a couple of years if that makes a difference. I don't think I will be eligible for the contributions based ESA. 
Also posted this in another category by mistake.