Home
›
Scope's online community
Welcomes and introductions
Having difficulties logging in or resetting your password?
Please email
[email protected]
Hi, my name is Karwak!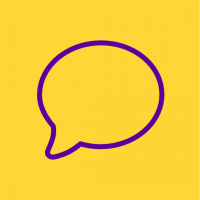 Karwak
Posts: 5
Member
Listener
Hi, i am new to this group and not totally sure where to go for help and advise. i have had chronic back pain now for 8 months and after being diagnosed in July with having 2 torn discs i was 4 weeks ago told that i have actually got 4 torn discs, L2/3, L3/4, L4/5 & L5/S1, i also have DDD in all 4 discs and facet arthropathy in this same area, i went from being totally ok and being able to move and walk with no problems to now having to use Crutches just to walk and am unable to sit or stand without serious pain in my back and legs, i have a full time job that i am now struggling to keep doing even with the help my employer is giving me. This week i found out that surgery is not an option to help and that the only thing they can do is to try and manage the pain. i am on pregabolin, celecoxib and paracetamol to help with the pain and am not able to take anything stronger as i react and get the severe side affects so the GP says he cant prescribe anything stronger, I use a infra red lamp and tens machine daily and rest as much as possible but i am unable to get any relief for the pain, it is at a 6/10 on a good day. i feel totally physically, emotionally and mentally exhausted and just don't know where to go for help, i don't qualify for disability due to my earnings and as i am the main breadwinner i cant afford to lose my job to take them. i have no idea what to expect from now on and feel numb. i recently aggravated the issue when i had a cold and now i have lost some of the sensation in my back too. if i am in the wrong place please let me know but any and all help / advise would be gratefully accepted please.