Home
›
Scope's online community
Autism and Aspergers
Having difficulties logging in or resetting your password?
Please email
[email protected]
Should you force children with ASD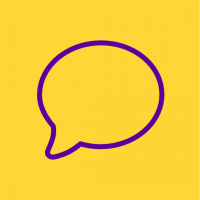 indie0885
Posts: 5
Member
Listener
hello, I really hope someone can give me some advise. here goes! I've a 6 yr old with autism, he's always hated going to his dads but in the last year he's really hated going, he's to go every Sunday for 6 hours! he now hates the weekends, doesn't sleep through the week because he's stressing about going and when he dooe go to sleep 1-2am he wakes with nightmares! I don't want to medicate him at night times I really really don't want to because growing up his sleep has been great until now. He's always crying even counting down the days until he's to go! I don't know what to do anymore should I be forcing him to go? I don't think it's right a 6 yr old having any sort off stress/worry in there life's! This is actually destroying him! He says he hates dad when I ask why he doesn't want to go and he hates his house! He's not excited about santa coming anymore because it's almost Sunday! I found out today that he's been telling the kids at school he doesn't have a dad! 
Ive spoke to his dad about the issue but he just laughs doesn't seem to care what damage this is doing to our wee boy! He does nothing with him! Didn't even have many toys for him.