Home
›
Scope's online community
Disabled people
Having difficulties logging in or resetting your password?
Please email
[email protected]
Accept what you cannot change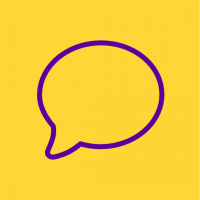 CockneyRebel
Posts: 5,255
Community champion
Disability Gamechanger
And conversely change what you cannot accept
About 12 years ago my life changed due to a house fire and I became unable to do the things I used to do. I had been fit and active but now I was barely able to dress myself. All the doctors could do was give me more and more tablets. I was thoughly miserable, even walking to my front door was an ordeal. Returning to work was not an option

So this was my life from now on, living with constant pain and day time television  and I had to accept it.
Or did i ?
After a number of stays in hospital I realised that this was no way to live. Something had to change. Instead of focusing on what had been and what I could not do, i needed to make a new life for myself. I may have a disability, I cannot change that so I have to accept it but I am not going to be ruled by it. I may not be able to go to work but that does not mean I cannot work. I am not academic but practical by nature. I cannot accept that I am unable to do things so that must change and I will find things that I can do.
If you have a condition that limits the things you can do it does not have to mean that there is nothing you can do. Once I accepted that I had limitations it was far easier to to change and find new things that I could do.
Is life easy ? is life fair ?
No it isn't, but who said it was ?
Some days the first challenge is just to get out of bed., Some days my meds take hours to start working but every day I find something I can do, even if it is just sewing on a button I will have achieved something
I am very lucky, I have a community respiritory team that looks after me. When they visit, I am usually doing something that i shouldn't but I would rather die doing something than die doing nothing
So moving on

I have spent most of my life learning how to do many practical things, most of which I can no longer do and a workshop full of tools that could be rusting away. But I realised that i could pass on to others some of these skills.
I currently have two workshops where I show the basic skills of woodwork ie. how to put up a shelf. Basic plumbing how to fix a leak simply and how to stop a tap dripping. How to do simple checks and servicing on a car, how to repair scratches scrapes and minor bumps. How to wire a plug. Tips and tricks for decorating. How to do simple repairs and alterations with a sewing machine. Basic soldering techniques and simple jewelry making
For more ambitious folk I teach how to apply a velvet like coating to any articles from T shirts to mugs or even car interiors, a process known as elecro flocking. Spray painting and finishing complete car panels
My third workshop in nearly complete, with a set up for cold wrought iron work and simple welding and wood turning

Yes I have limitations and I have to accept that but I choose not to accept that my life is limited
I choose not to reflect on what was or could have been, I cannot change the past. I choose to make the best life I can for as long as I can
I hope that you to can accept and or change to live the best life you can

CR

Be all you can be, make  every day count. Namaste