Home
›
Scope's online community
Guest Q&As
›
Ask a parenting advisor - This category is now closed
Having difficulties logging in or resetting your password?
Please email
[email protected]
ASD child - impact on sibling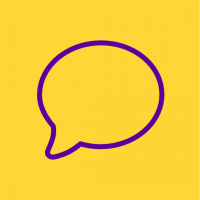 clarence
Posts: 1
Member
Listener
I have a 4 yr old son with ASD who is non verbal. I am growing increasingly worried about the impact of his behaviour and our home life on his younger sister (aged 2 and NT). My son is extremely sensory and is constantly moving. He will jump on his sister without warning or often bumps her because he is moving around without looking where he is going. He has no particular interest in her other than physical. For example, he might run up behind her and hit her on the head - not hard - it comes across as sensory seeking or boundary testing. All this is done with a smile and he will become excited if she responds, so if he bumps her and she reaches out to him, he will jump, flap and squeal. I am worried that she is going to get hurt, but also observing some very odd behaviour which she may copy. We try and discipline my son by telling him off, time out, asking him to apologise, but nothing works and he just repeats the behaviour. Should I limit the time they spend together? This also makes for an environment in which my daughter is constantly exposed to tension and stern words. My son's behaviour is often dangerous - he will climb or put his fingers in the door, or destructive - he might tip things out of bottles, pull things over if unsupervised so he is constantly being told off. We have had significant OT advice and nothing has had an impact in terms of decreasing his need to move/sensory needs/mouthing or helped with his concentration or listening. He ignores (or is unable to listen) to either of his parents for the majority of the time.