Home
›
Scope's online community
Guest Q&As
›
Ask a parenting advisor - This category is now closed
Having difficulties logging in or resetting your password?
Please email
[email protected]
Why isn't there more help and support out there?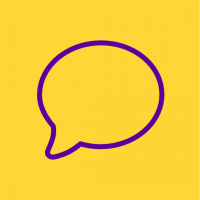 Gem12
Posts: 5
Member
Listener
I am dyslexic, so is my husband and our Son has just been diagnosed at the age of 16 AFTER his GCSE's. We had to pay £300 to get a diagnosis and after reading the lengthy report he should have had extra time in is GCSE's and printed on purple paper. He is now training to be an Aviation engineer and in his exams he has been getting  distinctions but he can't pass his English GCSE. He can't go onto level 3 without it so we now pay for a special learning needs tutor. How Son is so upset. My husband has been bullied in the work place as people just don't understand dyslexia. I want to tell my employers but I've not had a full diagnosis. In my job I'm supposed to have good numercy and literacy. I manage with the help of google! I just want to scream and shout as we are far from stupid but made to feel it everyday. Can anyone else relate please?? Why isn't there more help and support out there? Especially in schools. I know money is a problem but every time we asked the teachers they said he was fine. We would have paid for the tests and I feel a terrible Mum now because I didn't.