Home
›
Scope's online community
Ask an Autism and Aspergers adviser
Having difficulties logging in or resetting your password?
Please email
[email protected]
depression Aspie teen - help!!!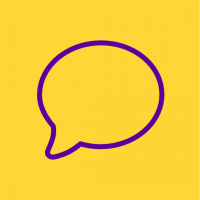 FredFII
Posts: 4
Member
Listener
Hi, I have 2 x 14 year old ASD teens (Asperger's). One is doing OK, the other is in a terrible place. He has been diagnosed with depression, but none of the available therapies are relevant to him - any kind of talking therapy is out of the question and he flatly refuses to take anti-depressants. He won't currently leave his room, often spending many hours in bed staring at the ceiling but occasionally getting up to watch anime or play computer games. He has days where he barely eats,  and blood tests show that he is not drinking enough. Nothing motivates him. He has isolated himself completely and says he doesn't want to see anyone, including his twin brother and me and his dad. He started to refuse school about three weeks before the summer break, and there's no hope of him going back next week (this is to a specialist school where I fought to secure him a place - he was out of education for over a year. His brother already attends this school and is doing well there). His constant mantra is "I hate people" and this is how he justifies his actions. he thinks he is doing us all a favour by staying in his room. He stopped washing weeks ago and doesn't brush his teeth. I could go on, but I suspect you get the picture. I am drawing a blank with CAMHS who say that his behaviour appears to be more about his ASD (rigid thinking etc) than the depression. They are about to refer us back to GP care as they have no more ideas about what to do. I'm at my wit's end. Any advice would be gratefully received.